Adult Education
The 2019-20 year features a wide range of classes designed to deepen congregants' knowledge of Judaism and/or Jewish culture, provide opportunities to make and enhance connections with one another, and have fun.
Please also check the Calendar for additional programs and activities of interest to adults!
Registration: For activities requiring RSVP and/or payment, CBE Members please contact the office. Non-members are welcome. (Online registration is coming soon!)
Books: Most books for CBE adult classes can be purchased from Amazon. CBE receives a small advertising fee if you use the links on the CBE Amazon Page to make your purchase.
---
People of the Book Read the Book – The Writing
Taught by Rabbi Michelle "Mina" Goldsmith
Check our Covid-19 page for Zoom link & other info
Wednesdays 12:00 PM-1:30 PM
After August 5, 2020, this class will go on hiatus until after the High Holidays.
For over a thousand years, Jews have been referred to as The People of the Book. Although in modern times part of our Jewish identity is based on our historic commitment to study as evidenced by this name, too often we have not really read "the Book," the Tanakh (the Five Books of Moses and the fascinating books of Writings and Prophets). Join us as we study the section of the Tanakh called Ketuvim, or Writings, beginning with the Book of Psalms, continuing with Proverbs, and onwards through the rest of the writings.
Topic Update Starting February 26, 2020: In Ecclesiastes we read that there is nothing new under the sun. As we enter the 2020 election cycle, join Rabbi Mina for a close reading of the books of Samuel and Kings to learn just how true this is. Beginning on February 26th, we will join together each Wednesday for a close reading of the text in order to gain insight into Jewish history, human nature, the challenges of leadership, and the origin of politics as we know it.
Free online class during shutdown; no registration required. No previous participation required.
---
Beyond Dispute – Debates That Have Shaped and Still Shape Jewish Life – Part 1
Taught by Rabbi Michelle "Mina" Goldsmith
Check our Covid-19 page for Zoom link & other info
Select Sundays in winter/spring, 10:30-noon – January 19, 2020, February 16, March 8 & 22, April 12, May 17
Debates—philosophical, spiritual, ethical, and cultural—are at the heart of Judaism and Jewish life. Are religion and reason compatible? Can Jewish law change based on context? How do we teach and talk about the Holocaust and the State of Israel? Should we prioritize Jewish causes or universal causes in our giving? Is Jewish tradition intrinsically patriarchal and ableist? Is our relationship with God defined by human obligation or divine compassion?
Each session includes a short video lecture featuring a Jewish Theological Seminary faculty member, text study, and guided group discussion. We will explore how these debates have been manifested over the course of Jewish history, and discuss their continued resonance today.
Free online class during shutdown; no registration required. No previous participation required.
---
Introduction to Judaism: Personalized Studies
On hold during building shutdown; contact rabbimina@bethemeth.org for more info
Judaism is the dynamic and inspirational religion of the Jewish people, going back over 3,500 years. In this introductory course, those who are seeking to enhance their Jewish knowledge of Judaism and Jewish practices can learn about the wisdom and beauty of this wonderful tradition and oldest of the monotheistic faiths.
Through an intensive study of the holidays and life cycle including readings from the Hebrew Bible, rabbinic literature, the prayer book, and philosophy texts, students will enhance their understanding of Jewish history, culture, and tradition.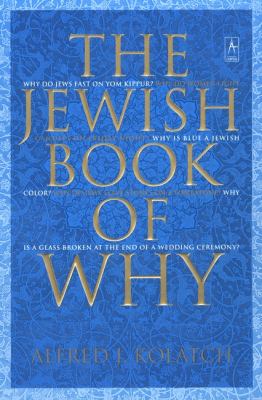 Fee: $54 Members, $108 Non-members (for the series including all materials and books); please contact Rabbi Mina for more information and to register.
---
Pirkei Avot Shabbat Study Session
Taught by Rabbi Michelle "Mina" Goldsmith
Noon every Shabbat during Shutdown - Check our Covid-19 page for Zoom link & other info
Following services on the 1st and 3rd Shabbat of every month (see calendar for exceptions).

Pirkei Avot, also known as Ethics of the Fathers, is the only the only tractate from the Mishnah that does not contain commentary in the Gemara as part of the Talmud. Rather, this five-chapter book stands on its own as one of the greatest collections of rabbinic teachings on ethics, spirituality, morality, Jewish history, and Torah study. Utilizing Pirkei Avot Lev Shalem, which contains commentaries from Rabbi Gordon Tucker and Rabbi Tamar Elad-Appelbaum, two leaders of the Conservative/Masorti movement, we engage in lively analysis and discussion of these ancient yet eternally relevant teachings.
No fee, no RSVP required. No charge, no registration required. Come when you can!
---
Better Balance and Mobility
(On hiatus during during shutdown)
CBE is again partnering with Sequoia Health & Fitness, Inc. to help members improve balance and reduce the number of falls and related injuries. Being able to balance without the fear of falling keeps you mobile and independent allowing you to travel, play with the grandkids, shop and live your life to the fullest.
This program uses physical therapy based exercises to strengthen key muscles and improve balance. Our classes are appropriate for all ages and abilities. Comfy clothing and a good pair of non-slip shoes are all that is needed. Canes, walkers and wheelchairs welcome. Classes meet at CBE Wednesdays from 12:30-1:30 PM and Thursdays from 6:30-7:30 PM.
Cost and schedule vary; for more information or to sign up please call the CBE office at 703-860-4515 ext 101.
---
Beth Emeth Adult Classes on Request
These classes are scheduled after a minimum number of people have expressed interest:
Learn to be a bimah gabbai
Mashgiach class - get certified to supervise (or cook alone) in our kosher kitchens
Become a certified hagbah (Torah lifter)
Learn to lead part of the service
Consider taking part in the next Adult B'nai Mitzvah Class
Let us know you're interested! Email adult-programs@bethemeth.org.
---
Registration for Adult Education Classes
Please contact the office via email with any questions and to register.
Sat, August 8 2020
18 Av 5780
Our building is closed, but the Beth Emeth community is open! Please go to our COVID-19 page for online services, classes, activities, updates and other resources. Also, we are collecting mail daily.
Sat, August 8 2020 18 Av 5780