Rabbi Search Committee
Rabbi Search Committee
Robyn Feuerberg (Chair) has been a member of Congregation Beth Emeth (CBE) for the past 29 years. She has been involved on many committees over the years and has been the Board Member at Large the past 2 years. Robyn ran the Gift Shop for many years and just recently created the Online Gift Shop. She planned and executed 36 programs for our 36th Anniversary. Robyn was instrumental in planning the farewell Gala for Rabbi Steve when he retired. Robyn also read Torah for many years.
Robyn's husband Stan is a regular High Holy Day Service Leader and Haftarah Reader. Her elder daughter Danielle was a board member in our USY, locally and regionally. Her younger daughter, Amy, an adult with special needs, lives in a Jewish Foundation Group Home in the Reston area and was one of the first B'nai Mitzvah in the country to use an assisted speaking device to aid her in reading Torah for her Bat Mitzvah in October, 2003.
Robyn chaired the recent search committee for our new Executive Director. Robyn is looking forward to working with the Search Committee Team and the congregation to find our next Rabbi.
---
Denise Moldover (Vice-chair) and her family have been members at Beth Emeth for 15 years. She is a long standing member on the Ritual Committee and has served on the Religious School Committee as well as the co-chair of the Youth Committee. Denise is currently Vice President for Ritual.
Denise's husband, Dan, has also been active in the Men's Club and is currently the chair of the Technology Committee. Her children Adam and Sarah have been active in Kadima and USY, both on the chapter and regional level. Adam is currently active with George Mason University's Hillel.
Denise's family are regular participants in religious services. Denise chants Torah and Haftarah and often serves as Gabbai. Both Adam and Sarah lead services and chant Torah. Dan serves as floor Gabbai and most recently is tech Gabbai for our services on Zoom. During the week, Denise teaches first grade at Gesher Jewish Day School.
---
Fran Besalel and her family have been members of Beth Emeth for 14 years. Fran lives with her husband, Sami, and her mother-in-law, Anita. Her two children attended religious school, celebrated b'not mitzvah and confirmations, and enjoyed USY at Beth Emeth.
Fran has served on the board as chair of the Youth Committee, Education VP, Executive VP, President, and Past President. She is currently the Chair of the Nominating Committee and is often a health screener at Shabbat services. During the week, Fran is a Learning Specialist at Gesher Jewish Day School.
---
Sean Forman and his family have been members of Beth Emeth since 2017, and his wife Pam served as the School Committee co-chair for the 2019-2020 year. They have three sons with the older two attending CBE religious school. Sean worked for Hillel of San Diego at San Diego State University and for Hillel at The Ohio State University before moving to Northern Virginia. He currently works as a Senior Analyst at an educational association and is excited to help identify a Rabbi for CBE.
---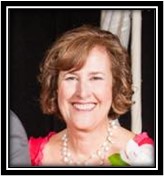 Linda H. Harber and her husband, Harlan, joined Beth Emeth about 7 years ago after moving to Northern Virginia from Richmond in 2003. After having worked at Virginia Commonwealth University Human Resources for 25 years, she moved to George Mason University to lead their Human Resources. Linda retired in 2018 as Vice President of Human Resources and Payroll at George Mason.
Both Harbers are originally from St. Louis, Missouri. The Harbers have two adult sons, 2 lovely daughters-in-law and 3 grandchildren (ages 2,3, and 6) all living in the metropolitan area.
Currently Linda is President of Friends of Music at Mason (FOMM) which supports talented music students at George Mason University.
---
David Kamerling and his wife Sharon have been members of Congregation Beth Emeth for over 40 years During that time David had the great honor to serve as President for two years and watch all three of their children become Bar/Bat Mitzvah and confirmed. He also organized a softball team and a bridge game, served as President of Men's Club, and sat on two Rabbi Search Committees. David says, "I firmly believe that while the rabbi plays an important role in determining member satisfaction, no rabbi can be all things to all members and that the greatest impact on member satisfaction stems from member participation in whatever activities best satisfy their needs and the willingness of synagogue spiritual and lay leadership to listen openly to members praise and concerns."
---
Steven Pregozen has been a member of CBE since 2018. Prior to joining Beth Emeth, Steven was a student in CBE's Introduction to Judaism course. This course inspired Steven to reconnect with Judaism and to join the congregation. Since becoming a member, Steven has learned Hebrew, participated in an adult Bar Mitzvah, read from the Torah, and acted as a Hagbah.
Steven also volunteers for the Finance Committee and participates regularly in social action events such as hypothermia prevention meal service. Steven has extensive experience interviewing candidates for a multitude of positions, and is enthusiastic about providing his insight in identifying a permanent Rabbi for Beth Emeth.
---
Bob Sandler and his family have been members of CBE since they moved from Maryland to Virginia in 1998. Bob is married to Judy Sandler and has two boys who are now young adults, Drew and Evan. The boys each had their bar mitzvahs at Beth Emeth. Both were special occasions, but Evan's was unique because he is on the autism spectrum and got an incredible amount of support from Gwen Sloan and others that both Bob and Judy said "enabled us to perfectly tailor his bar mitzvah to his capabilities and was evidence of the strong community at CBE."
In the last couple of years, Bob has become more engaged with CBE as a regular attendee at Wednesday minyan and sees serving on the Rabbi Search Committee as a way to give back to the synagogue.
---
Michelle Tinkoff is a long standing member of Congregation Beth Emeth. Her parents joined in 1979 and Michelle was the second Bat Mitzvah at CBE as well as part of the first Confirmation class. Michelle founded the USY Chapter and was also the first USY President. Michelle and her husband were married at CBE and her daughter Bela is enrolled in our Religious School.
Michelle is a graduate of the University of Maryland and The George Washington University School of Business. After completing her MBA, Michelle has focused on Human Resources - working in both the biotech and construction industries helping companies to create, refine and modernise their compensation programs.
In 2017, Michelle and her family moved back to the community after living in New York for several years. While there, Michelle worked with the clergy of the synagogue - working on various committees, volunteering, and regularly attending services. These experiences combined with her long CBE history will provide a unique and helpful perspective to the Rabbi Search Committee.
Thu, June 30 2022 1 Tammuz 5782